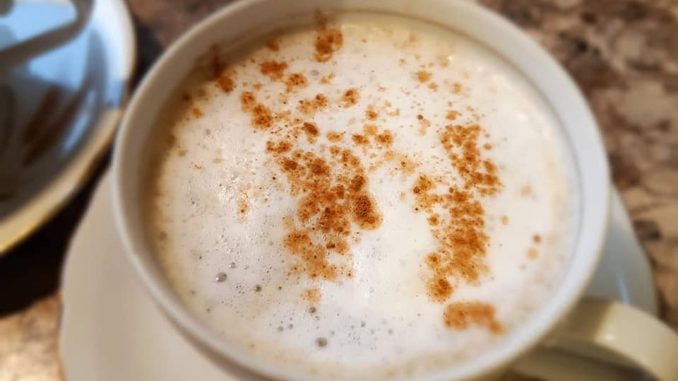 Cappuccino made with a De'Longhi ECP 3420

Ingredients
Espresso Gold (fine ground)
Milk
Cinnamon
The name cappuccino presumably stems from the order of Capuchin monks. The precise reference is either to the hoods worn by the monks (Italian: cappuccio) whose shape resembles the bonnet of milk foam in a cappuccino or the brown colour of the hoods which matches the ideal brown colour of the beverage.
The perfect Cappuccino by De'Longhi

Froth must have small bubbles and a glossy look
Espresso and hot milk (3/4) + froth (1/4)
In a perfect cappuccino, the froth should be about a quarter of the total volume
HOW TO RECOGNIZE A PERFECT CAPPUCCINO
A cappuccino must be well-balanced, without any "clear-cut" flavours. The aromas of the espresso are toned down and mellowed by the texture, taste and aromas of the milk.

To assess a cappuccino, start by looking at the froth: it must be completely free of bubbles and must be glossy.

Now begin the tasting. First of all, sip twice to see whether the feel is the same both times. In fact, a cappuccino should produce the same effect as the foamy head of a beer, with each sip always having the same feel. The cappuccino must be a "cappuccino through and through", to the very last sip.
Source: De'Longhi[dot]com