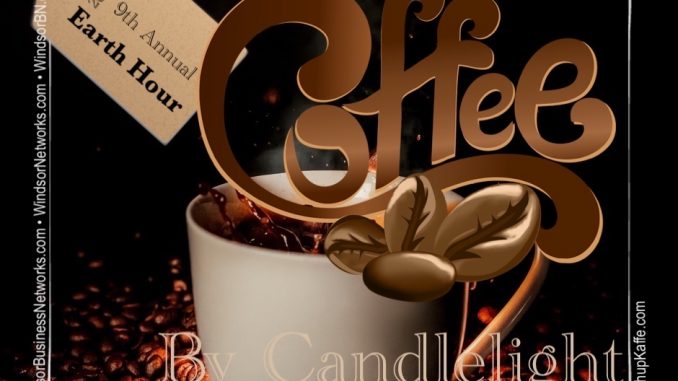 Once again, Mashup Kaffe and Windsor Business Networks will be hosting our annual Earth Hour Coffee by Candlelight event.
The when, where, why, who, and what else:
When:  March 26, 2022 from 8:00pm – 9:30pm
Where:  Reaume Park (and Zoom)
Why: Earth Hour Networking
Who:  Anyone interested in a get-together and networking
What else:  •  Drumming circle sponsored by SSCA
•  Downloadable Colouring Pages for the kids
and the kids at heart (download and print)
•  2 FREE servings of Certified Organic
Dandelion Tea for the first 20 people,
to enjoy at home
The details:  BYO (candle, beverage, drum, chair)
Bring a candle and your own beverage
(no alcohol please unless you're joining virtually).
We will be hosting a drumming circle via Serenity Song Community Association (a really cool grassroots non-profit that is all about wellness).  Bring your drums.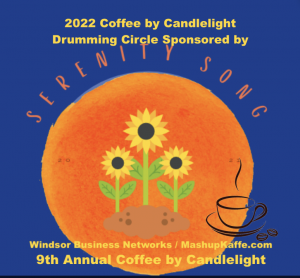 The Dandelion tea is certified organic and is donated by event cohost MashupKaffe.com, FREE for the first 20 people, to enjoy at home.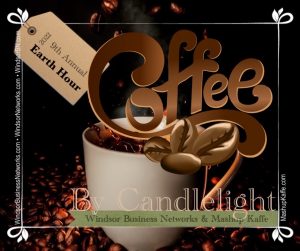 We will be passing the hat for donations that will benefit SSCA for their spring seed project which are used for the community food gardens.  The fresh produce is distributed to schools and food banks.  Every penny helps.
Stay tuned for details here or on our Facebook event page
https://fb.me/e/1bxrrwQYj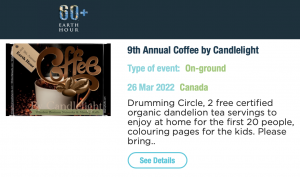 We're also listed on Earth Hour. Org
Physical distancing is expected and whatever other protocols are in place, would also need to be adhered to.
Download the Colouring Pages OR Colour Online