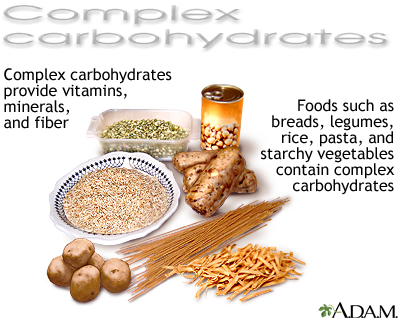 I have read so many articles on this trying to understand what carbs are and still found myself in murky ground, unclear and unsure. Then I read this, "Complex carbohydrates are made up of sugar molecules that are strung together in long, complex chains. Complex carbohydrates are found in foods such as peas, beans, whole grains, and vegetables. Both simple and complex carbohydrates are turned to glucose (blood sugar) in the body and are used as energy."

This clears it up for me but what is glucose?

It's the simplest of the carbohydrates, making it a monosaccharide. This means it has one sugar. It's not alone. Other monosaccharides include fructose, galactose, and ribose. Along with fat, glucose is one of the body's preferred sources of fuel in the form of carbohydrates. People get glucose from bread, fruits, vegetables, and dairy products. You need food to create the energy that helps keep you alive.
Our body processes glucose multiple times a day, ideally.
When we eat, our body immediately starts working to process glucose. Enzymes start the breakdown process with help from the pancreas. The pancreas, which produces hormones including insulin, is an integral part of how our body deals with glucose. When we eat, our body tips the pancreas off that it needs to release insulin to deal with the rising blood sugar level.
Complex carbohydrate foods provide vitamins, minerals, and fiber that are important to the health of an individual.
The List
I'm putting it in alphabetical order (loosely), so it's easier to look up foods and to add others as I discover them.

Apples
Asparagus
Bulgur
Brown rice
Barley
Beans
Black Beans
Buckwheat
Brown rice
Broccoli
Corn
Carrots
Chickpeas
Cucumbers
Cornmeal
Dill pickles
Farro
Grapefruit
Green beans
Kamut
Kidney beans
Lentils
Millet
Oats
Oatmeal
Onions
Okra
Peas
Potatoes
Pinto beans
Pears
Prunes
Quinoa
Rye
Radishes
Split peas
Soybeans
Soymilk
Strawberries
Spinach
Sorghum
Spelt
Sweet Potato
Tomatoes
Whole-wheat flour
whole cornmeal
Wheat
Whole Grains
Yams
Zucchini


Sources:
https://medlineplus.gov/ency/imagepages/19529.htm
https://www.healthline.com/health/glucose#how-glucose-works