Mashup Kaffe is the product of Windsor Business Networks, a company owned by Nancy Saad Tessier, that promotes local small businesses, events, and products in the Windsor, Ontario and Essex County region.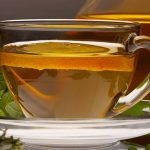 THE NAME & CONCEPT
The name is a term that refers to mixing parts of different songs together and creating new music. WBN hosts networking meetings which they call "mashups" due to the mixing of various ideas during these events to create something new and exciting for the entire city.
These networking meetings brought to light the need for quiet comfortable space to meet with clients or host small seminars and other events…
KAFFE is a java term … and that is how Mashup Kaffe came to be!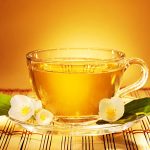 ABOUT OUR FOUNDER
Nancy Saad-Tessier, is owner of Bridal Basics, Windsor Business Networks and Mashup Kaffe. Winner of numerous awards, the latest being 2013 Powerhouse Professional.
CAFFE SOSPESO
What is caffe sospeso?
Caffe Sospeso is a cup of coffee paid for in advance as an anonymous act of charity. The tradition began in the working-class cafe's of Naples, where someone who had experienced good luck would order a "sospeso", paying the price of two coffees but receiving and consuming only one.
OUR SERVICES
What does Mashup Kaffe offer?
LOOSE LEAF TEA
Our loose leaf tea is available for purchase by the ounce, in kits or gift baskets and are available in many delightful blends. Whether it is for relaxation, health or well-being, we have the right tea for you.
COFFEE
The finest coffee beans freshly roasted and packaged locally. We sell three blends, including a specialty Windsor Blend as well as Peruvian Free Trade Organic.
GIFT BASKETS
We offer a variety of tea, coffee, fruit and other culinary and gourmet baskets. All baskets are custom arrangements.
WHAT WE OFFER
>> Custom Baskets
>> Tea & Coffee Baskets
>> Fruit Baskets
>> Culinary Baskets
>> Gourmet Baskets
COLD BREWED ICED COFFEE KITS ARE AVAILABLE HERE!
KAFFE IN THE NEWS
Pay It Forward Is Literally on the Menu ~ Beatrice Fantoni, Windsor Star December 25, 2013
Canada.com December 2013
Exposing Truth December 2013
Kindness Can: Suspended coffee December 2013
Wopular December 2013
News UK December 2013
Pinvents: Coffee by Candlelight March 29, 2014
Snapd: Thyme Second Anniversary April 2014