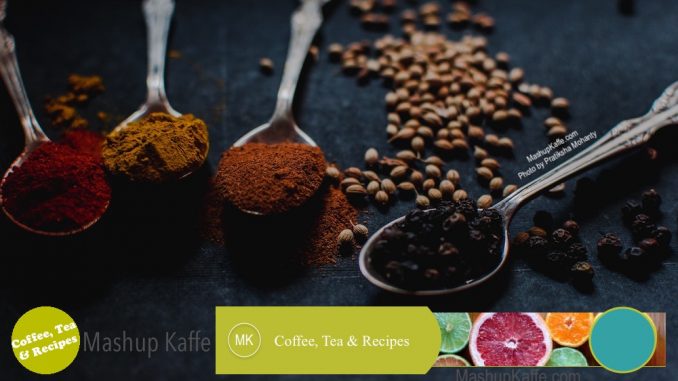 Black Seed Oil may be a hot new supplement trend but it isn't new to medicine. It was first given to Egyptian Pharaohs to calm upset stomachs thousands of years ago. Ayurvedic medicine uses it for hepatitis, fever, diarrhea and coughs. You may also see this product listed as Black Cumin Seed. Neither of them are related to the "cumin spice" and the form of raw materials used in Black Seed "Nigella sativa (N. Sativa)" is critical to the integrity of the supplement and its researched benefits.
Black Seed Oil is used as a liver tonic, diuretic, digestive aid, anti-diarrheal, analgesics, anti-bacterial and for skin disorders. When used for digestion, it may help to support indigestion, diarrhea and protect the stomach lining from ulcers caused by the H. pylori virus. It shows great promise for immune support, allergies and as a bronchodilator. Used for allergies, it behaves similarly to antihistamines to help with a stuffy nose, sneezing and congestion. It also protects the liver, kidneys (helps prevent kidney stones).
There is also strong evidence against bacterial, viral, parasitic and fungal (Candida albicans) infections. The therapeutic properties of this plant are due to the presence of thymoquinone and crystalline nigellone, which are two active components found in Black Seed Oil. Black cumin seeds (where the oil comes from) are also rich in vitamins and minerals, such as copper, phosphorus, zinc, iron, carotene and unsaturated fatty acids (about 30% of the content of the seeds is fatty acids).
What To Look For In Black Seed Oil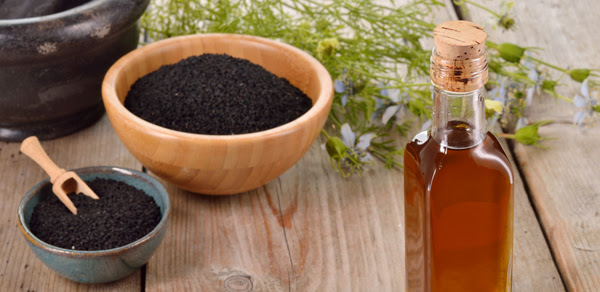 Aim for pure 100% cold pressed black organic seed oil providing linoleic acid such as Black Seed Oil. Some Black Seed Oils contain vitamin E oil in their formula to naturally preserve the integrity of the oil (vitamin E also has antioxidant benefits). The oil has a light nutty flavour, and while pleasing to some, if taken directly, we suggest perhaps adding it in some water or juice, if the taste is not your thing. It is recommended that you take Black Seed Oil on an empty stomach/before meals and at bedtime once or twice per day. It may have sedative effects for some; if this is the case, it may be best taken in the evening until you are sure how it affects you. In other words, do not take it while driving or operating machinery. You can also add a few drops to your face and body cream to help with hair and skin (acne, hydrating for hair and skin, promotes shiny hair, aids in wound healing). Since Black Cumin Seed Oil may reduce blood sugar levels and blood pressure, people on medications for high blood pressure or diabetes should consult their health care provider before supplementing. Pregnant women should avoid taking black cumin seed extract or oil. 
https://www.ncbi.nlm.nih.gov/pmc/articles/PMC3642442/
https://www.ncbi.nlm.nih.gov/pubmed/22238497/
https://www.ncbi.nlm.nih.gov/pubmed/17868210
https://www.ncbi.nlm.nih.gov/pubmed/20947211
https://www.ncbi.nlm.nih.gov/pubmed/18705755
https://www.ncbi.nlm.nih.gov/pubmed/26875640
https://www.ncbi.nlm.nih.gov/pmc/articles/PMC3252685/
https://www.ncbi.nlm.nih.gov/pubmed/29437018
https://www.ncbi.nlm.nih.gov/pubmed/21219751
https://www.jstage.jst.go.jp/article/bpb/24/3/24_3_307/_pdf