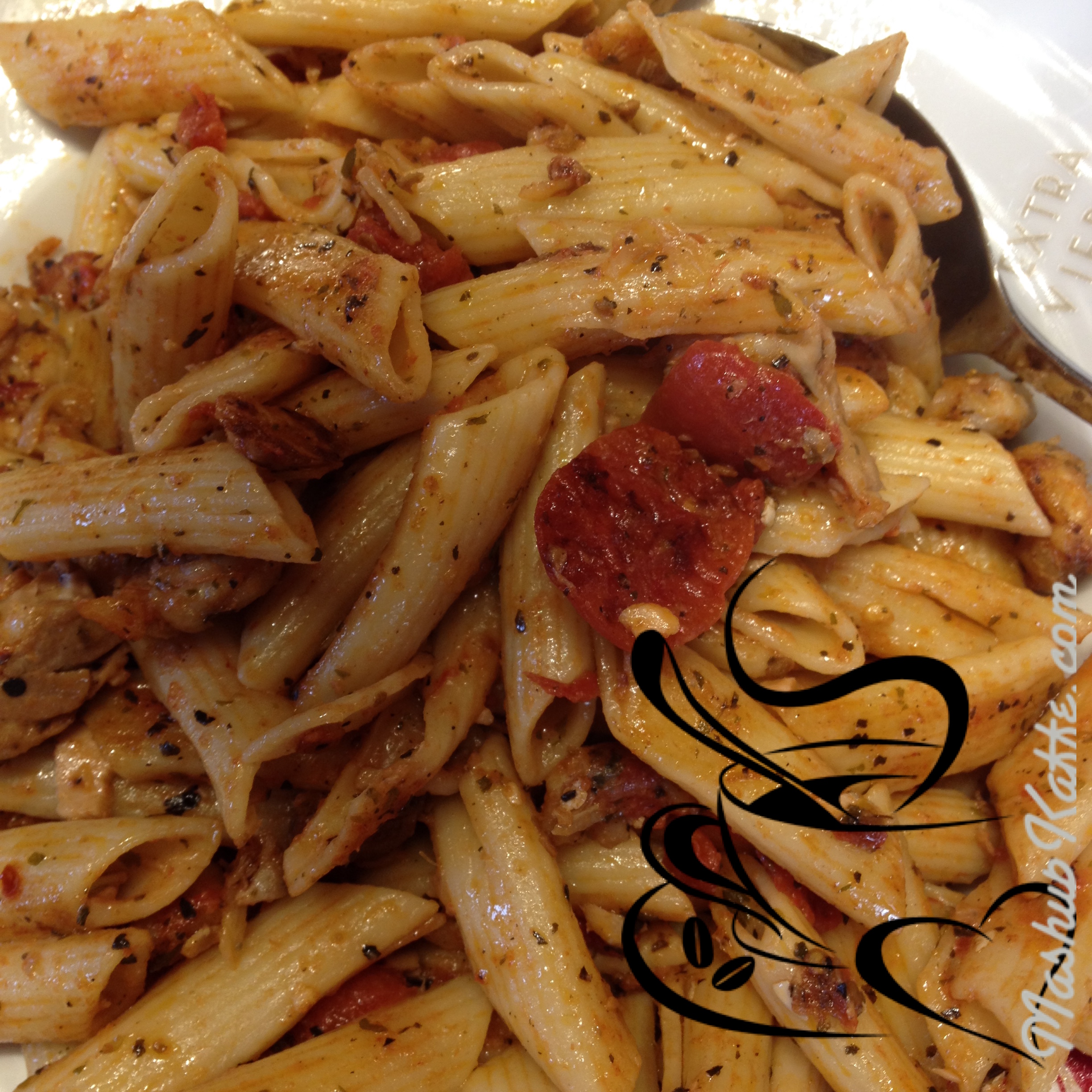 Arrabbiata means angry and angry is HOT! So this dish is supposed to be spicy hot and not just mildly annoyed. 😉 On a serious note: If you have a medical condition that requires you to stay away from spicy foods, follow the recipe without adding the red pepper flakes. We also purposely didn't add salt or pepper to this recipe which can easily be added at the table.
Alternatively, you can use Gourmet Village Arrabbiata spices and omit the garlic, onion, oregano, parsley, basil and red pepper flakes in the ingredient list but keep in mind this mixture is spicy hot.
Ingredients
uncooked penne
extra-virgin olive oil
wild salmon filets, cubed
shrimp, peeled and deveined
1 onion, chopped
3 garlic cloves, minced
1/4 teaspoon crushed red pepper flakes
1/2 teaspoon oregano
1 can (350 ml) diced tomatoes
2 tablespoons chopped fresh parsley
1 tablespoon thinly sliced fresh basil
Instructions
Cook pasta according to package directions, and drain.
While the pasta is cooking, heat 2 tablespoon of olive oil in a large skillet, add the salmon and shrimp. Cook for a couple of minutes then add the garlic and onion.
Let cook on medium heat for 2 or 3 minutes, covered.
Add the tomatoes, bring to a boil stirring frequently.
Then add red pepper flakes, oregano, parsley and basil. Let simmer for 5 minutes.
Add the sauce to the cooked noodles and blend well.
Serve and enjoy.
https://windsorbusinessnetworks.com/MashupKaffe/2018/05/04/seafood-pasta-arrabbiata/