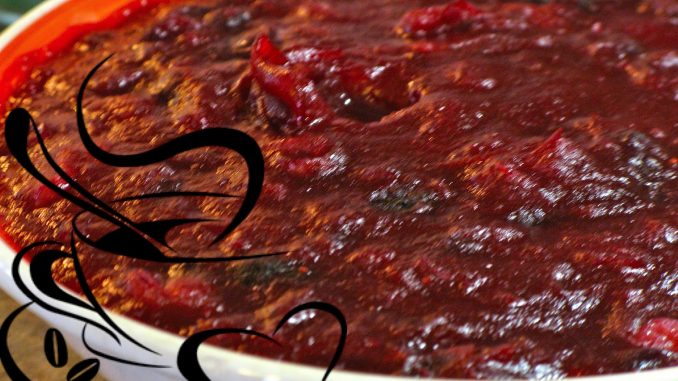 This easy cranberry recipe is a total hit with everyone at our annual Christmas day dinner. Our daughter who is very fussy about cranberry sauce, said this one is the best with turkey.
I hope you enjoy this recipe as much as our family and friends do.
INGREDIENTS:
4 cups fresh cranberries, washed
1 cup orange juice
1 cup sugar
DIRECTIONS:
Put the orange juice and sugar in a pot. Stir.
Cook on high heat until it starts to boil then turn it down to medium (or medium-low) stirring occasionally. The berries pop during the cooking process – this is normal.
When it looks jellied remove it from the stove.
Put it in a bowl and let in cool in the refrigerator until you're ready to serve it or serve it warm (but not hot).