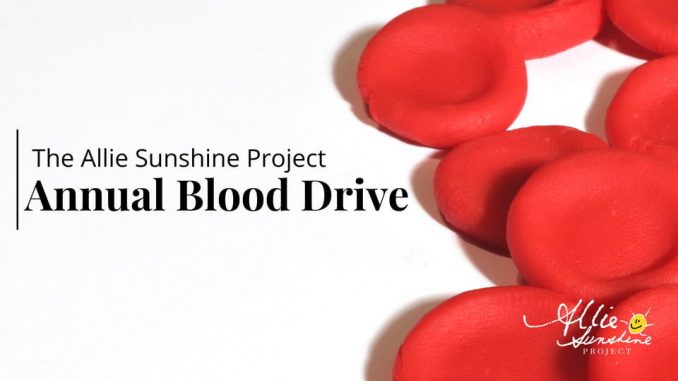 The Allie Sunshine Project is committed to giving back in all of their initiatives. "We are grateful for your support for our annual blood drives in the past, and would appreciate your support again in the form of your 'liquid sunshine' donation". They have partnered with Canadian Blood Services to help make a difference for patients in Canada. Join their team and help save lives!
Date and Time:
Saturday June 11th 2022 from 9am – 9:45am,
AND
Saturday November 26th 2022 (to celebrate Allison Hayes' birthday) from 9am – 10am, by appointment only
Location: 3909 Grand Marais Rd E
How to Book:
The Canadian Blood Services has updated their system to ONLINE booking with their 'Partners For Life' program. If you do not have an account already, you can register when you click the link here: https://myaccount.blood.ca/en/join-team/ALLI766042 or download the "give blood" app on your smartphone to register and join The Allie Sunshine team.
The team is: Allie Sunshine
The "PFL" ID is: ALLI766042
You'll see the name Melissa, their Blood Drive organiser, under 'team champion'.
Click "VIEW" to see the available appointments and choose the time best for you. Team members can sign up for an appointment with your account if you're able to donate. Team info: https://myaccount.blood.ca/en/profile/group-summary/ALLI766042
There are currently 11 spots to fill and you MUST have an appointment. NO WALK INS PLEASE!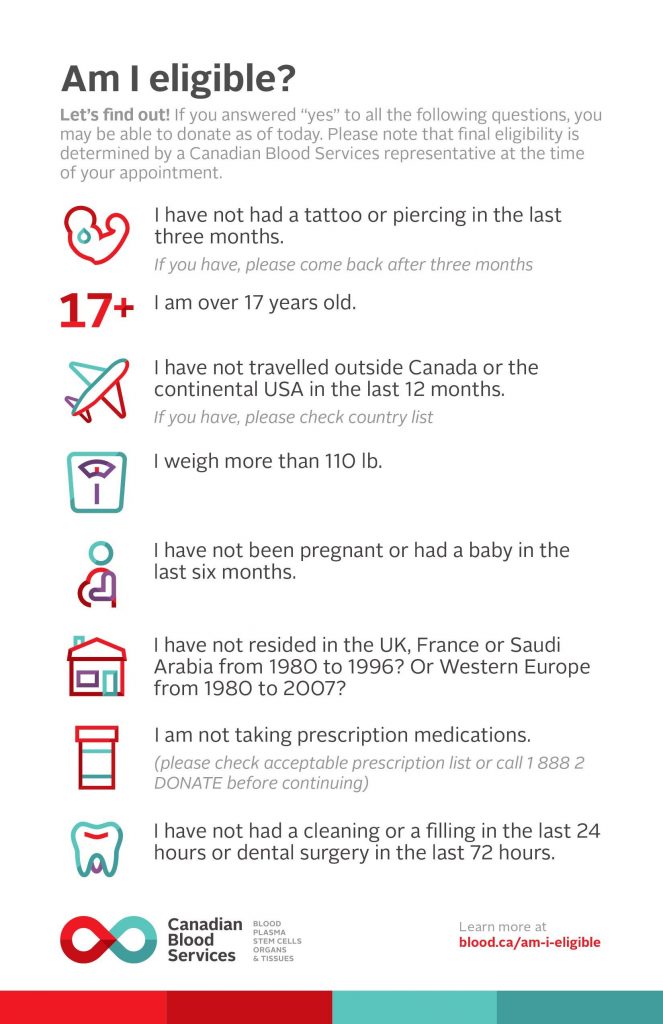 Eligibility: If you have any questions about eligibility, COVID-19 or prescription medications that may interfere with your donation, please call 1-888-236-6283 to avoid being turned away at your appointment or check the list ABC's of eligibility, on the website and scroll down to 'medications' to see the list.
COVID Protocols: Personal Protective Equipment, a mask, will be given to all donors if you forget to bring your own. As well, enhanced wellness measures are in effect such as active wellness screening at the building entrance, enhanced cleaning measures, wellness stations and physical distancing measures (chairs are 2 metres apart). All of this is to better protect anyone who comes through their doors.
Travel: If you are travelling outside of Canada, you must wait 14 days before you can donate blood. Also, as of right now, this includes Michigan. No exceptions.
Please try to book your appointment by Wednesday, June 8th.