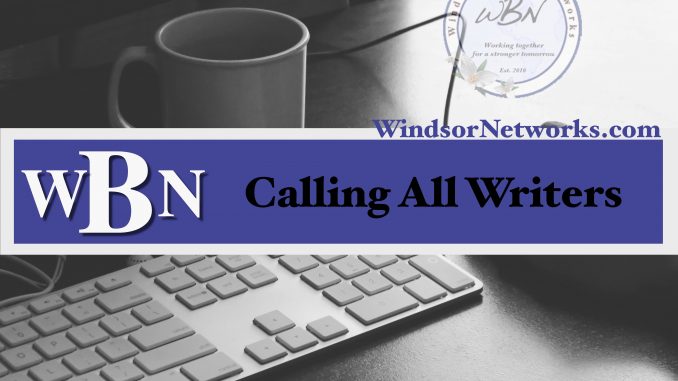 Do you have something interesting to say?
If you write about Windsor/Essex and the neighbouring region, historical articles, what's trending, what's out, the club scene and anything else interesting for our community and people visiting it, … and if would like to see your work posted here, let us know.
Your article could be here!
We would love to publish your work on our site as a one time deal, as a periodical contributor, or a regular series.
Drop us a note, we'd love to hear from you!
[contact-form-7 404 "Not Found"]
Available positions:
Writers; articles
Writers; newsletter
---
Journalism students, writers, journalists