Many of us spend more time at work than at home, so it's really important to have fulfilling relationships both with colleagues and customers. Bring Your Manners To Work Day was created by The Protocol School of Washington to remind people of the importance of treating people with courtesy and respect in the workplace. Everyone should practice good manners, whether at work or at home, and common bad manners at work include things like loud ringtones, not cleaning up after yourself and polite conversation.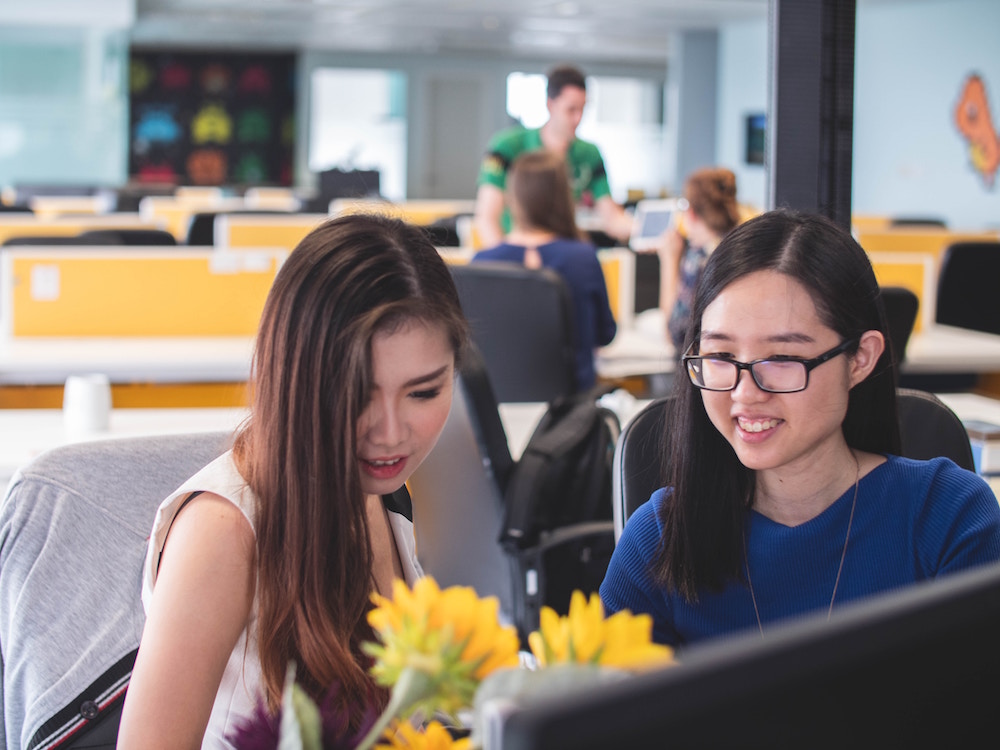 A day to remind people of the importance of treating people with courtesy and respect in the workplace. Although Bring Your Manners To Work Day is just one day of the year, it doesn't mean you should only be polite at work for one day. Use the day as a reminder of the importance of good manners every day of the year, and you may well find good manners help to open the doors to new opportunities in the workplace.
When it comes to recognizing employees or coworkers, it appears that the value of a compliment surpasses money as a prime motivating tool.  In a recent study at the National Institute for Physiological Sciences in Japan, research showed scientific proof that employees perform better when they receive a social reward after completing an exercise. Further, the study indicates that giving compliments proves to be an even more effective social reward than receiving money.
The truth of the matter is, we all love to be acknowledged for good work and to feel valued for our contributions. It's not just a management strategy, it's simply good manners. To encourage a more cohesive and collaborative environment, the Protocol School of Washington is encouraging workplace compliments as part of its annual "Bring Your Manners to Work Day," which is the first Friday of September.
#MannersMatter
TIPS FOR GOOD BUSINESS BEHAVIOR
(EVERYDAY)
Learn to listen
Refrain from social media while at work (unless it's part of your job)
Respect the cultural, religious and social values of coworkers
Say thank you
Don't check your mobile devices when meeting with others
Avoid offensive jokes or puns
Control your temper
Dress appropriately
Be welcoming to new employees
Respect the privacy of others
Don't be sexist
Give credit when credit is due
Stay home when you are sick
Refrain from gossip or spreading rumors
Control your volume in open workspaces
Keep it clean by helping out in shared kitchen spaces and keeping your office or cubicle tidy
Avoid using your cell phone while on the clock
Be well-groomed but avoid using strong fragrances, body sprays or deodorants
Respect the privacy of others
Never borrow a co-worker's office supplies without asking first
Refrain from offensive or demeaning language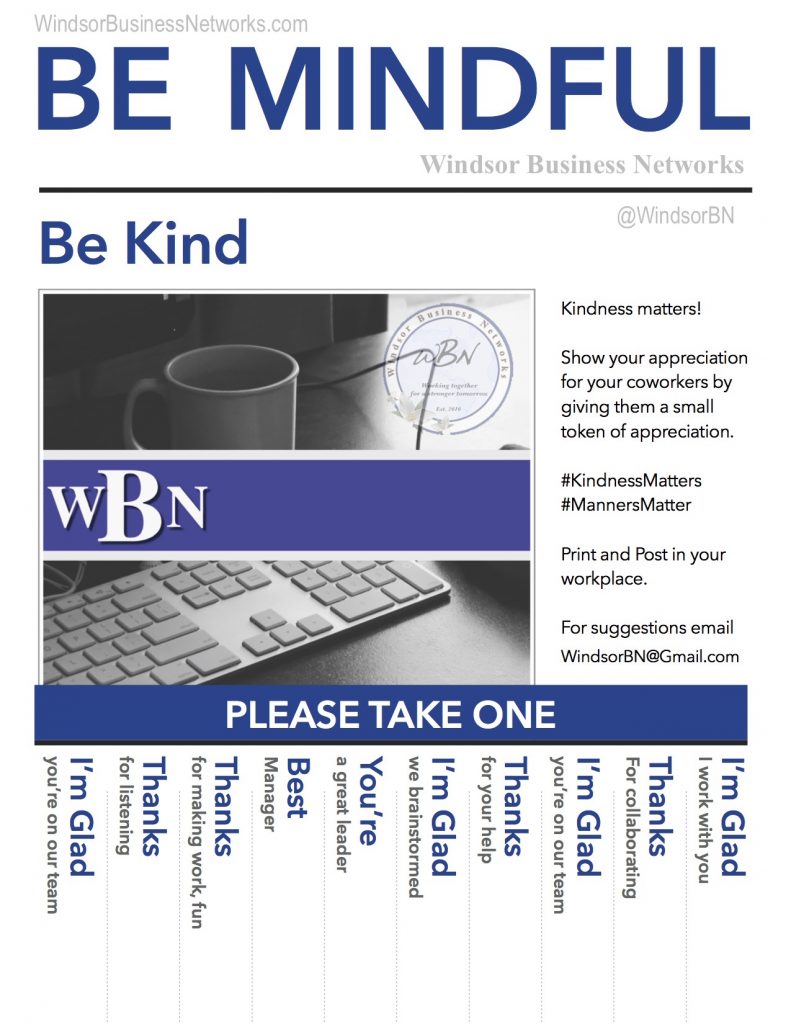 Download Kindness Matters, Manners Matter (pictured), print, post and pass it along.
We can customize the sayings for your company or office.
'Bring Your Manners to Work' day is the first Friday of September
September  7, 2018
September  6, 2019
September  4, 2020
September  3, 2021 – September  2, 2022 – September  1, 2023
September  6, 2024 – September  5, 2025 – September  4, 2026
September  3, 2027 – September , 2028 – September , 2029
---
Bring Your Manners to Work Day
Use this hashtag on your social posts #BringYourMannersToWorkDay
---