Workshops
Sign up for our newsletter either for business owners and managers or the Job Seeker newsletter and stay informed of upcoming workshops, specialized training programs, and other events.
Networking
Several times a year, we meet with other business professionals and exchange ideas while forging professional relationships. Click here for event schedule, location and guest speakers of our Mass Collaboration Mashups as well as other networking opportunities.
Owners & Managers
Sign up for our free newsletter to stay up to date on events and opportunities.  Click here
Web Hosting
Packages tailored to your needs & budget.  Click here for more information
Advertising Opportunity
With our network, you get a series of high visibility, high traffic websites along with mentions through social media all for one great price. Other advertising opportunities are also available.  Ask us for details!
Calling All Writers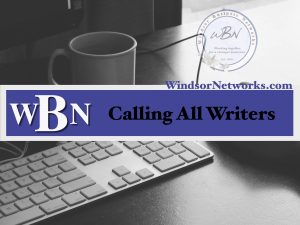 Do you have something to say?
Your article could be here!
If you write positive articles about Windsor and the surrounding area, historical articles, what's trending, what's out, the club scene and anything else interesting... and if would like to see your work posted here, let us know.
We would love to publish your work on our site as a one time deal or a regular series. Drop us a note, we'd love to hear from you! Contact