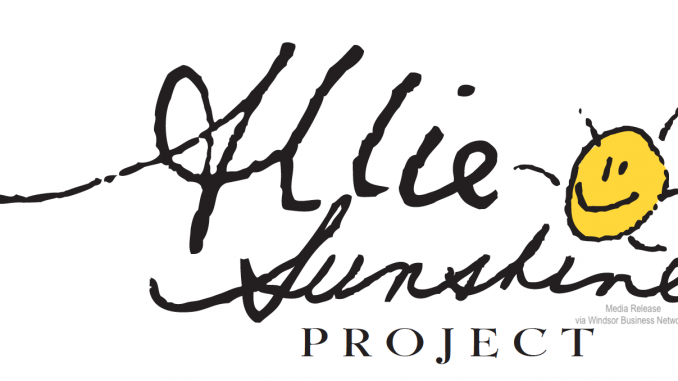 (Windsor-Essex County, ON) The Allie Sunshine Project is once again giving away thousands of free plant starters in its annual event, supporting healing and wellness for all. Celebrating its 8th year, Planting Wellness will take place on Saturday, May 21, 2022, at Lakeshore St. Andrews Church from 9 a.m. to 3 p.m.
The Allie Sunshine Project's Planting Wellness event – the organization's largest fundraiser of the year – looks to empower residents of Windsor/Essex County by supplying the means to cultivate their own food. As part of its commitment to ignite learning and wellness, this non-profit organization's Planting Wellness event is designed to distribute free vegetable transplants to the region's schools, backyards, and patio gardeners. This is their 3rd year exclusively offering online ordering and curbside pickup. Online reservations and orders have begun and are available here. Flower pots and Allie Sunshine t-shirts are also available for purchase.
"Now, more than ever, we as humans need to have access to good-quality, healthy food. As food costs rise, we want to provide a means and solution to remove the barriers around food accessibility," stated Jeremy Hayes, visionary director, The Allie Sunshine Project. "Growing and cultivating your own food is not only empowering but good for our bodies and good for the planet. We have a shared responsibility to come together as a community and give when others can't. To lift each other up when we need it the most. To revisit what it means to be a neighbour, a friend and a means for positive change. It is the essence of who we are as an organization."
Rain or shine, the Planting Wellness event will operate a drive-thru style pickup system. When orders are placed online, options for pick-up times will also be available.  For more information on Planting Wellness or The Allie Sunshine Project, please visit www.thealliesunshineproject.com.
About the Allie Sunshine Project
The Allie Sunshine Project was born to ignite learning and wellness to honour educator and wellness pioneer Allison Hayes known as Allie Sunshine for her unique ability to share her light and positive energy with everyone she met. The Allie Sunshine Project carries on her legacy by inspiring a network of wellness explorers through creating and participating in projects in our community that nurture self-healing and capture learning opportunities for our minds, bodies, and spirits. For more information, please visit www.thealliesunshineproject.com.