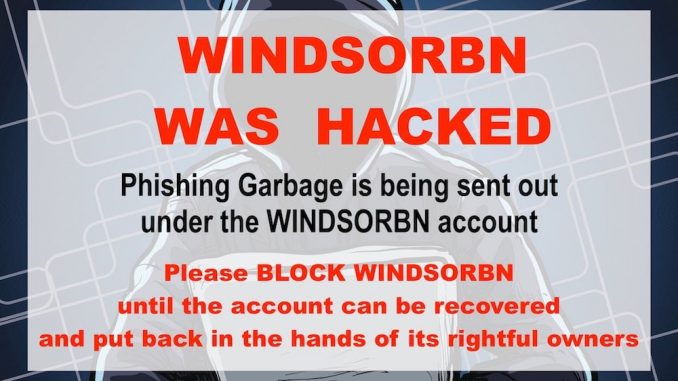 The WINDSORBN Instagram account has been hacked.
Phishing garbage posts are being sent out using the WINDSORBN account.   The posts are meant to look like they're from us and deceive you into clicking a link or send a screen capture of a link that would be texted to your own phone …. please don't fall for any of it.  WE ARE NOT POSTING nor are we sending out private or direct messages asking for your votes or anything else that has a call to action.
Please BLOCK or IGNORE WindsorBN until the account can be recovered and put back in our hands, the people who created it, original and only true owners.
Please pass this message along.
Thank you.
I added selfies to several of the accounts I own in case any of them get hacked.  I spend so much time promoting everyone else, I don't think to add pictures of myself for any reason.  I just happened to add a post about Basma Preston's promotion card which I received in the mail that day and because of that short video (which I posted to TikTok and Instagram), I have at lease one, current picture of myself on the account they can use as comparison to the selfie video I sent yesterday, in order to verify my identity.
Nightmare really doesn't even come close to describing what this ordeal has been like so far.
https://www.instagram.com/windsorbn/
https://www.instagram.com/mashupkaffe/
https://www.instagram.com/nancy_saad_tessier/
https://www.instagram.com/homeflower/
https://www.instagram.com/bridal.basics/
https://www.instagram.com/threewheeling.ca/