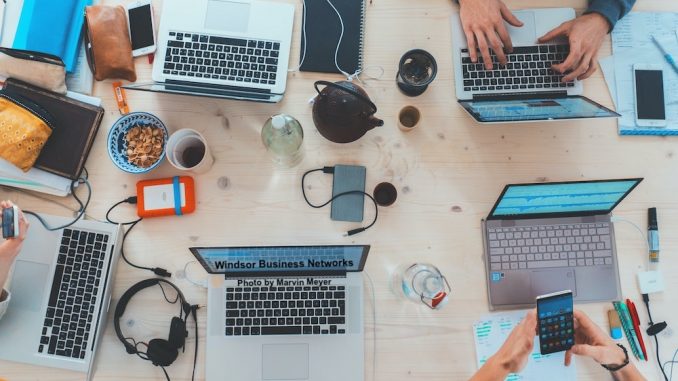 Funding will help connect more than 945 homes, farms and businesses in Stoney Point
As part of the Ontario government's plan to build Ontario and its commitment to connect every community to broadband internet by the end of 2025, construction is underway on a new infrastructure network in Stoney Point. This $3.7 million project will soon connect more than 945 homes, farms and businesses to reliable high-speed internet services starting in May 2022.
The project will help ensure that farms and businesses in Stoney Point will have the ability to attract new customers, grow their business, create new jobs and stay competitive in an increasingly digital marketplace. Families in Stoney Point will also be able to connect with friends, family and their communities.
The expanded fibre-optic service is supported by the Governments of Canada and Ontario, each committing more than $850,000. The contracts to expand broadband services in Stoney Point were awarded by Southwestern Integrated Fibre Technology (SWIFT) Inc, a not-for-profit corporation, initiated by local municipalities to address connectivity in unserved and underserved areas of Southwestern Ontario.
"Access to reliable high-speed internet is critical for families and businesses, and the challenge of not having good quality internet service has been amplified during the pandemic," said Irek Kusmierczyk, Member of Parliament for Windsor–Tecumseh. "Through our investments and collaboration with community partners, our government is connecting families in Southwestern Ontario so they can stay in touch with their loved ones, work or study from home and access essential services."
"Our government made access to high speed internet a major priority for rural Ontario and we are delivering on that commitment," said Lisa Thompson, Minister of Agriculture, Food, and Rural Affairs. The pandemic really showed us the importance of being connected to high-speed broadband. Families and businesses in these communities and throughout rural Ontario, need these services to do their work – whether it's schoolwork or running a business. This is the type of critical infrastructure that will build Ontario and benefit the entire community."
More than $255 million has been invested by the Governments of Canada and Ontario and the private sector, to bring high-speed internet to more than 9,000 households and businesses in Southwestern Ontario through SWIFT.
"Having access to fast, reliable connectivity in the home has become essential for residents and with the support of our provincial and federal governments, SWIFT in partnership with local and regional service providers are making strong progress in the expansion of high-speed internet services throughout Southwestern Ontario's underserved communities," said Gary McNamara, SWIFT Board Chair. "With work now underway to bring fibre-optic connectivity to Stoney Point, residents and businesses within the community will soon be provided with equal access to economic, social and educational opportunities."
---
Quick Facts
The governments of Canada and Ontario are each contributing more than $63 million to SWIFT through the New Building Canada Fund's Provincial-Territorial Infrastructure Component – Small Communities Fund of the Investing in Canada plan.
The Ontario government is investing nearly $4 billion in broadband infrastructure to connect every region of the province with access to high-speed internet by the end of 2025. This proactive approach is the largest single investment in high-speed internet, in any province, by any government in Canadian history.
---