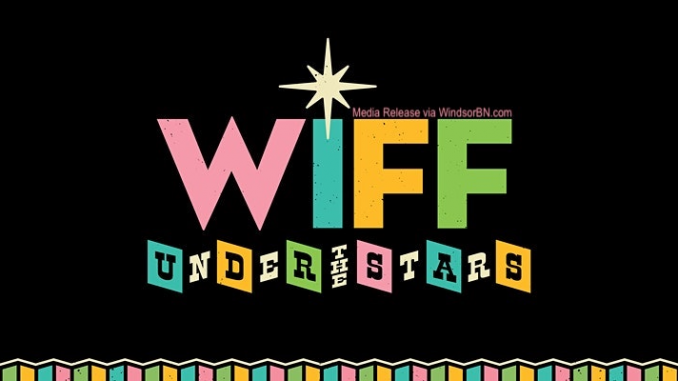 PRE-REGISTRATION REQUIRED
Don't miss out on this exciting opportunity to catch a slew of FREE outdoor films in Downtown Windsor this weekend (July 23rd to July 25th)!
The Windsor International Film Festival (WIFF) is transforming Charles Clark Square into an outdoor cinema! With a state-of-the-art LED screen and sound that will fill the Square, WIFF is excited to bring you a slate of great movies – all entirely free!
Due to government regulations, guests are asked to pre-register online. Entrance into each screening will be first-come, first-serve. Groups will be limited to 6 people. You must wear a face mask if you are sitting with people outside of your household.
Please bring your own chairs, blankets, sun hats and dress appropriately for the outdoors. Sunscreen and bug spray is recommended!
Charles Clark Square is located at 215 Chatham St. E., Windsor. The entrance is on University Ave. Please have your registrations ready.
Drive, bike, or walk downtown and bring your family, friends and neighbours too. And, if you're for food and drinks, please support the downtown businesses.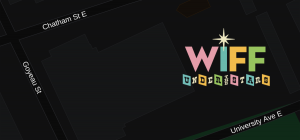 SCREENINGS INCLUDE:
ABE
ALL THE STREETS ARE SILENT: THE CONVERGENCE OF HIP HOP AND SKATEBOARDING
BEANS
CASTLE IN THE SKY
CREEM: AMERICA'S ONLY ROCK N ROLL MAGAZINE
ENTANGLED
HOW TO BE A GOOD WIFE
KUESSIPAN
LIFT LIKE A GIRL
MEETING THE BEATLES IN INDIA
MOTHERLOAD
NO ORDINARY MAN
THE NORTH WAS OUR CANAAN
PARASITE BLACK AND WHITE
THE PRICE OF DESIRE
ROYAL CORGI
STREET GANG: HOW WE GOT TO SESAME STREET
TERRA WILLY
WILD MOUNTAIN THYME
Check out the website for full schedule and trailers.

CHARLES CLARK SQUARE — 215 Chatham St. E., Windsor, Ont.
We hope to see you there!