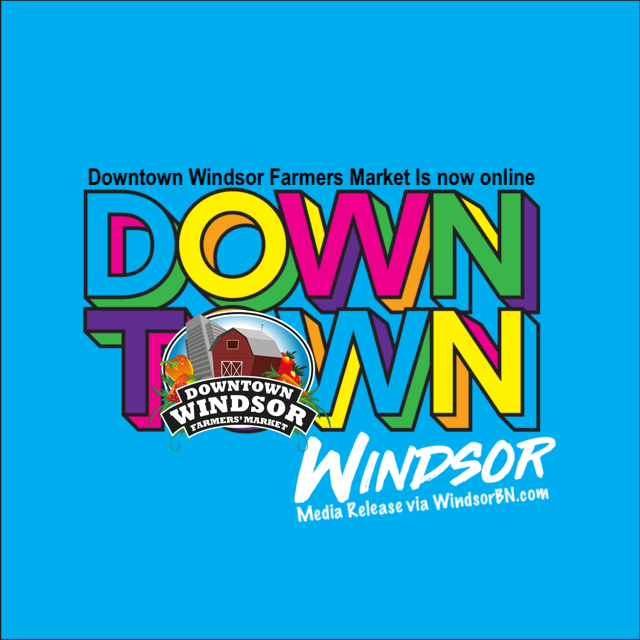 A recent report from The Feedback Group announced that twice as many consumers plan on shopping online more often post-pandemic – and that includes shopping for groceries and fresh produce.
It's great news for vendors at the Downtown Windsor Farmer's Market (DWFM), who are happy to see traditional vendors and conventional visitor traffic grow after multiple waves of the pandemic. But the added opportunity to partake in online commerce is a most definitely a benefit – with more urban shoppers indicating strong interest in online food purchases.
Today, Downtown Windsor BIA and the Downtown Windsor Farmers' Market are launching the second iteration of ShopDWFM – a multi-vendor e-commerce platform featuring an expansive selection of unique artisan foods and products grown, made and produced in Windsor-Essex. The new ShopDWFM e-commerce platform means that vendors will be able to expand their reach while supporting shoppers who prefer digital purchasing experiences.
"It's like bringing the Downtown Windsor Farmers' Market home," says DWBIA Chair Brian Yeomans. "So many people appreciate the local foods and artisanal products, but it isn't always preferable or convenient to spend extended periods of time at the market.
"By allowing shoppers to place online orders that can be picked up at that week's market, the experience is made more convenient for the vendor and the shopper."
Hundreds of products are already available on the website, including fresh fruits and vegetables, hair care, and ready-made foods.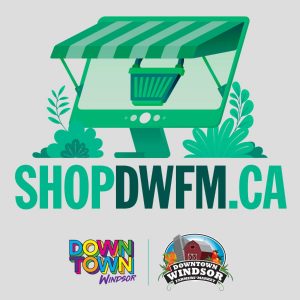 Visit ShopDWFM and support local!