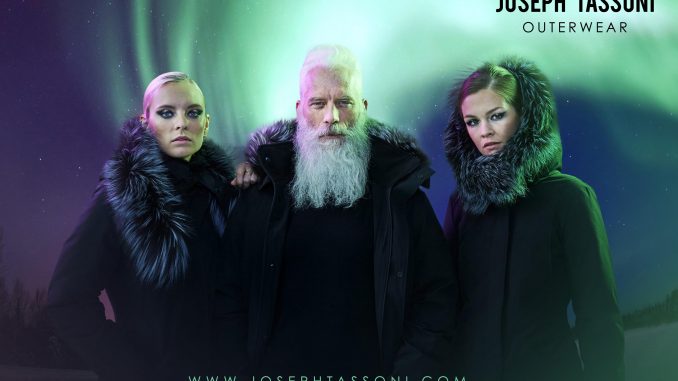 NOTABLE CANADIAN DESIGNER, JOSEPH TASSONI, SHARES HIS LOVE FOR LUXURIOUS OUTERWEAR – IN-HOUSE FASHION SHOW + MEET & GREET WITH DESIGNER JOSEPH TASSONI AT LAZARES CO INC.
Joseph Tassoni to showcase Canadian inspired core collection at Lazares Co Inc. in Downtown Windsor!
Montreal native Joseph Tassoni will be showcasing his stunning FW 2018 core collection that combines high end, unique tailored styles with his signature fit. Entirely made in Canada, the Joseph Tassoni brand is known for its best in class materials and inventive designs ensuring his wearers do not have to sacrifice style for comfort. This year's men's and women's collection ranges from sizes XS-4X combining cashmere, wool, faux and real fur that have all been sourced and manufactured in Canada. Paul Mason also known as Fashion Santa has been showcased in the imagery featuring Joseph's coveted men's styles; these will be shown alongside the women's collection at Lazares Co inc. in Windsor Oct. 19 & 20th 2018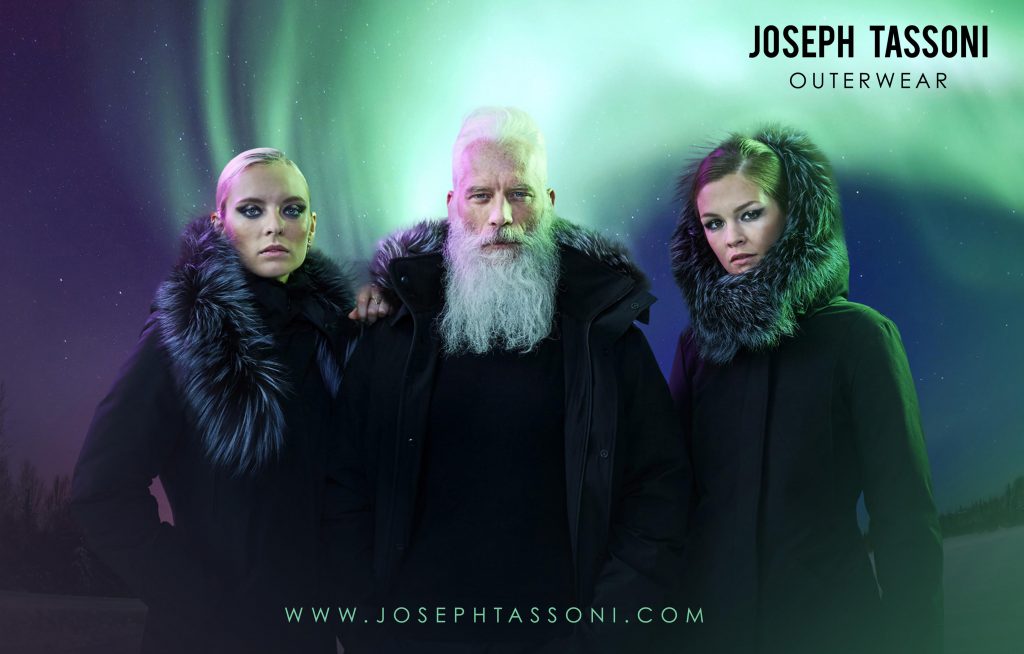 Most recently Joseph has shown his passion for couture, a talent for fit and a prevailing love for his country through his latest collection "Winter Garden – Colours Frozen in Time" as part of the Toronto Women's Fashion Week's (TW) runway presentation where he brought the idea of colours melting through winters fierce chill to the runway.
Tassoni's talent has not gone unnoticed having been featured 2 years in a row in Vogue Italia he has also been acknowledged as one of the top new Canadian designers to look out for in 2017 & 18. Since his first show at TW Fall/Winter 2017 last February, Tassoni has received praise from both national and international media. His expertise in fit and unique approach to design has also drawn the attention of numerous celebrities and influential Canadians including just recently Kathryn Aboya, starring in Downsizing premier this season at TIFF with Matt Damon.

Lazare's Co Inc.
493 Ouellette Ave, Windsor, – Oct. 19 & 20th 2018
---
About Joseph Tassoni
Montreal-born, Tassoni studied at Ryerson University and thereafter held various posts in fashion design, production, marketing and sales including junior menswear designer at Joseph Mimran & Associates Inc, and most recently head designer of LaParka and inventor of "LaParka Fit Technology". In addition to working on his own label, Joseph is passionate about advancing the state of Canadian Fashion through mentorship positions at George Brown, White Cashmere *& Humber college, and through his advocacy for more made in Canada production. His passion for his craft, and for the country which inspires him is evident in everything Joseph does; where designs are more than just beautiful creations, but expressions of love.
---
About Lazares Co Inc.
Lazares has proudly been located in Windsor since 1925. It has only had 2 owners-the Goldin family up to 1992 and Paul Twigg to the present. Paul's wife Sharon and their son Warren are actively involved in all aspects of the business. Lazare's features complete and extensive collections of distinctive men's and women's outerwear and accessories from cloth coats to down coats/jackets.
For media inquiries, to request an interview or attend the private showing, please contact pr@josephtassoni.com