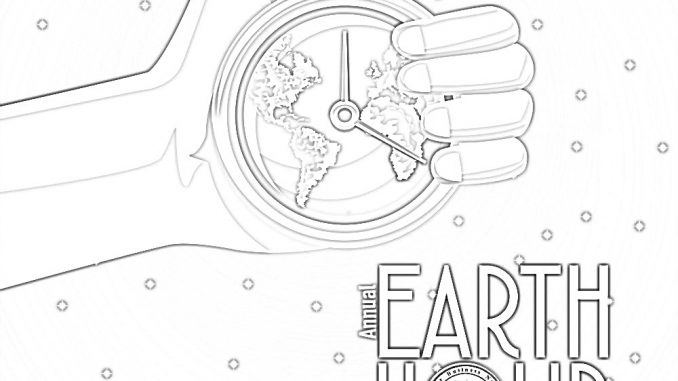 This is it – the final countdown! Earth Hour is happening this  Saturday, the 26th of March at 8.30 pm at Reaume Park.
In just 2 days, supporters from all over the world will be switching off their lights in support of people and the planet. Especially in these difficult and divisive times, your participation matters more than ever, helping make Earth Hour a symbol of solidarity, of unity, and a reminder that we must come together to take care of each other and the one home we all share.
So as you switch off your lights this year, don't just sit in the dark for an hour – spend it with us at our annual event, together with friends, family, and your community and help make it an evening to remember!
We've uploaded our colouring pages for this event which you can download and print or colour online as many times as you would like.  This event has five colouring pages.  Here's the link to the first one, then use the prompts below each picture to advance to the next one.