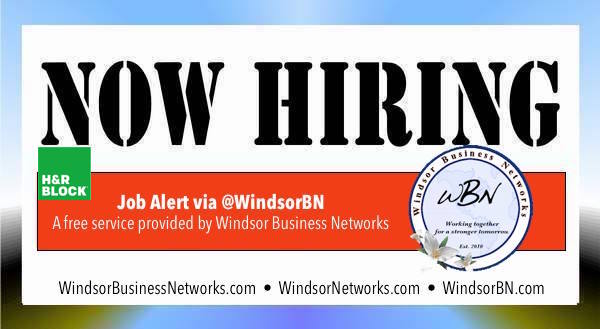 Client Service Professional (CSP)
For over 55 years, H&R Block has prepared taxes for millions of Canadians annually. Headquartered in Calgary, Alberta, we serve taxpayers in more than 1,000+ offices, through our upload from home service, and online with our DIY tax software. Our dedicated team of Tax Experts use the latest in electronic
processing and filing technology to prepare all types of returns, including personal, small business, corporate, farm, trucker, fishing, U.S., rental and estate.
Becoming an H&R Block Associate it is an opportunity to grow with the strongest brand in the tax preparation industry. We are looking for people who want to provide help and inspire confidence in our clients and communities. We know that the ability to deliver outstanding client service starts with having the best talent on our team, and if you want to be part of our success story then we want to hear from you!
Key areas of Responsibility:
 Greets and welcomes each client in a cheerful and professional manner immediately as the client enters the tax office. Quickly determines the client's service needs and assigns the client to an appropriate Associate in the scheduling program.
 Monitors client flow by managing and advising clients of the anticipated wait time and following-up when there are any expected delays.
 Remains current with other H&R Block products and services in order to provide basic product information to clients. Reads other business publications, as recommended by the District Manager's instructions. Promotes and provides information on additional tax and financial products, which the company may make available.
 Answers the telephone in a professional manner, providing callers with basic information about services and fees when requested. Transfers calls to available tax Associates as necessary to fully respond to inquiries or resolve problems.
 Receives and secures cash, cheques, debit/credit card receipts, and balances the cash as part of the mid-day or end-of-the-day closing procedures. Records all transactions in the Point-of-Sale computer and completes bank deposits in accordance with the District Manager's instructions.
 Schedules client appointments for the office staff. Assembles client folders as required, maintains confidential/sensitive files, and promptly files completed returns. Assists with the maintenance of COD pending and pick-up files.
 Attends required training for the position.
 Maintains proper office appearance and cleanliness. Ensures that workstation is neat and clean at all times and prepares for the following day by ensuring that adequate supplies are on hand.
 Other duties as assigned.
Key Qualifications:
 High school diploma or equivalent.
 Two to four years of clerical/administrative experience or equivalent.
 Must have good reading and math skills in order to understand information and effectively explain information to others.
 Previous experience in a customer service environment.
 Ability to add, subtract and provide exact change when exchanging money between the company and the client.
 Ability to operate a computer and applicable software packages.
 Must be willing to work flexible hours.
Do you have a passion for client services, along with the skills and qualifications required for this GREAT opportunity?
If so, we invite you to send your resume to Jannis.Roy@hrblock.ca
We encourage all interested individuals to apply.  Successful candidates must have legal authorization to work in Canada on a full-time basis for any employer. Proof of legal authorization to work in Canada will be required as part of the recruitment process. Only those candidates selected for interview will be contacted.
H&R Block fosters a workplace in which individual differences are recognized, appreciated, and respected. Accommodations are available upon request for candidates taking part in all aspects of the recruitment and selection process.
---