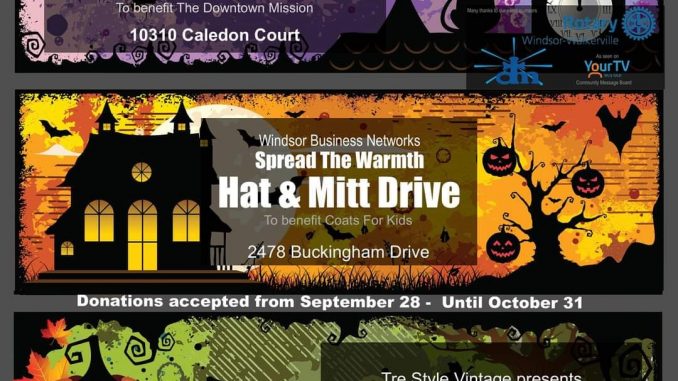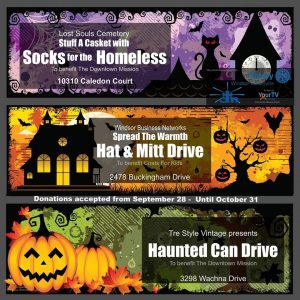 Scroll to Listen
Also visit 95.9 Windsor's Country to listen to the interview from this morning (October 2nd, 2020) between Windsor Business Networks' Nancy Tessier and Morgan, talking about saving Halloween and the three charity drives being conducted by the Power of 3 group;  John Bogart of Lost Souls Cemetery, Nancy Tessier from Windsor Business Networks, and Tre Rauth from Tre Styles Vintage.
What is being collected and where
Socks: 10310 Caledon Court in Forest Glade
Hats & Mitts:  2478 Buckingham Drive, Fountainbleu
Canned Goods:  3298 Wachna Drive, Fountainbleu
Thanks to our sponsors and community partners who are helping get the word out.  Windsor Walkerville Rotary Club, The Downtown Mission, Unemployed Help Centre Coats for Kids, Windsor Business Networks, YourTv.TV Community Message Board, Windsor's Country 95.9 & 92.7 and Mornings with Morgan for the interview.
---
---