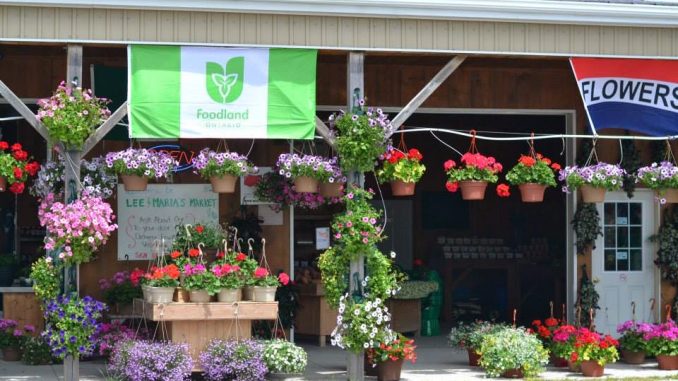 Maybe you have been, but in case you haven`t… or in case you have and just didn't know what a treasure you had stumbled upon:
Lee and Maria`s Market opened in 1978. Located between Kingsville and Leamington at 692 Seacliff Drive, they specialize in tomatoes, melons, and corn. But they also grow over a dozen other fruits and vegetables from lettuce and fennel to potatoes, zucchini, and squash. Maria also keeps an herb garden near by, and they sell flowers and hanging baskets as well. And to add to that list, they also carry a selection of pasta sauces, both fresh and jarred, Lakeside Pickles, and their own homemade jams and jellies, and homemade soap. If it's made or grown locally – they sell it.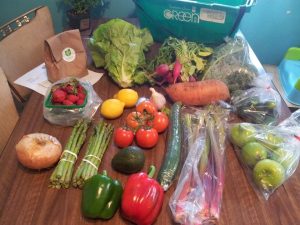 But why am I telling you this?
With local farmers markets nearly every week in every town and city in the area? Because Lee and Maria deliver. And I don't mean their service is great, which it is. I mean that you can have local grown produce delivered right to your front (or back) door.
How does it work?
They pick the freshest fruits and vegetables from their 40 acre farm and source products from other Windsor-Essex and Chatham-Kent farmers, and then they deliver baskets of mixed produce to homes and businesses all across Windsor-Essex County.
They offer 4 bin sizes (senior/single, couple, family, and harvest) ranging in price from $28-$48, and also offer options such as adding extra fruit or farm fresh eggs.
You can apply easily online for your deliveries, and chose from a number of payment options. You can sign up for weekly or bi-weekly delivery, you don't even need to be home to collect your goods when they arrive, and you can cancel at any time. Delivery service runs from mid-May to mid-October. They also offer a group/business drop-off offer so that if you have 20 or more people having their baskets delivered to the same address they get a 10% discount. There is a non-refundable $10 sign-up fee (helps with basket costs and delivery van maintenance) and after that, no extra charges. That's right – you pay for your basket/bin and delivery is FREE.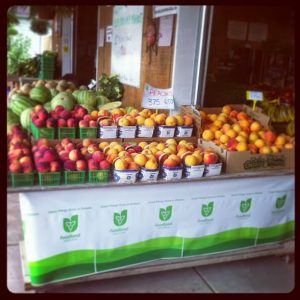 So for any of us that are sometimes too busy to make it to the weekly farmers markets, or find that we need a fresh veggie refill mid-week… what are you waiting for? It doesn't get any easier than this.