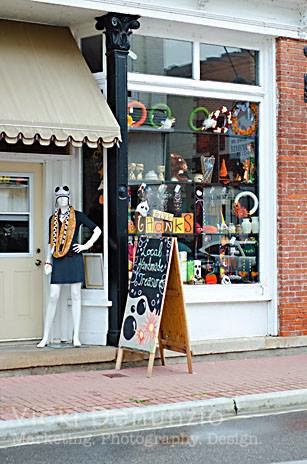 ***As this post is both near and dear to me, it will not be written in the (albeit more professional sounding) third person. (It feels detached, plus I always feel a bit pompous when I have to write that way about myself.)***
Two years ago in a roughly 400 sq ft space in the west end of Windsor I opened Trinkets & Treasures Handmade Crafters Gallery. It opened with 8 local crafters involved, displaying and selling their works. The shop was designed to self-sustain, with each artist/crafter paying a small monthly fee that went towards basic operating costs, and getting 100% of their sales. Not even two weeks after opening, we were blessed with some amazing media coverage by (the very recently retired) Dave Hall of The Windsor Star, and business grew. Within two months of opening we found ourselves moving to a larger space two doors over, with three times the participants.
After a year in Windsor we packed up shop and moved to the shoreline of Amherstburg, where the shop continued to grow. The relocation of the shop was covered again by the Windsor Star (this time by Ted Whipp,) and the shop continued to grow at a rapid pace. Windsor and Essex County based crafters continued to join the list of contributors, and Trinkets & Treasures expanded to include the works of over 55 local artists, crafters and authors.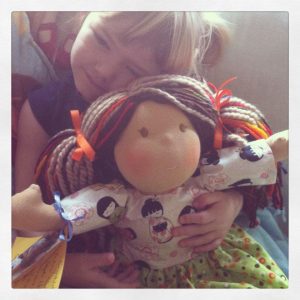 This April, at the point of two and a half years in business, Trinkets & Treasures will be changing hands. After much deliberation (and countless sleepless nights) I decided to seek out new owners for this shop that has grown to be a huge part of my life, to allow myself to dedicate more time and energy to my own work.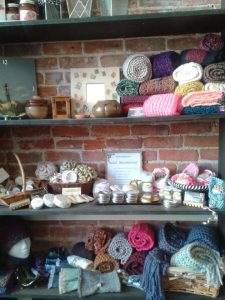 On April 25th Trinkets & Treasures will close its doors at 69 Murray Street, and on May 5th it will re-open in a new location, under a new name, and in the hands of the new owners – Chelsey Carr and Debbie Chedore. These ladies are no starngers to the local crafting and art scene. They run C.C.'s Events which organizes seasonal shows at the WFCU center, and they are crafters themselves, running Scentsoytional Candles and LolaPawLooZee Handmade Dog Treats. The new location is secured and already being renovated at 8444 Wyandotte Street East in Riverside Plaza. The new name will be From Our Hands to Yours.
A number of the participating crafters that we have worked with for the past while have already signed contracts to continue with them, including Nicole Drouillard of Mercantile 519 (formerly Knit! Nicole, Knit!), Sarah Whittall with That's Sew Sarah, Sandra Foster with Sew My Gosh, Jennifer Dewar-Toohey with Babydoo Dolls, Sherry Gardner with Sherry Gardner Originals and Custom Creations, and Mike Hanlan of Encasing Art by Mike Hanlan. I will also continue displaying my work there and showing them my support.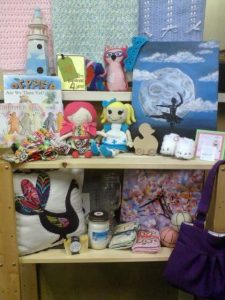 With the new space comes more space and room for new opportunities. They are currently taking on new artists and crafters to add to the list of participants. If you or someone you know might be interested in joining at the new location, you can reach Chelsey and Deb at fromourhandstoyours@hotmail.com and ask to be sent the information package. Even with the changes, the shop will still bring you what we have advertised since Day 1 – All Local, All Handmade, All Year Long.
Thank you to all who have supported and encouraged me in this venture, and to all those that will now show that same support to Chelsey and Debbie. It is appreciated beyond words.
Friday, March 7, 2014 12:05 pm