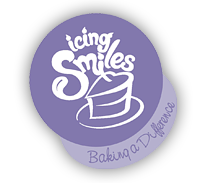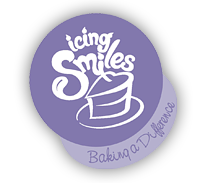 Become a Sugar Angel – Bake a Difference
Icing Smiles is a non profit organization that provides custom celebration cakes and other treats to families impacted by critical illness of a child. They understand that the simple things, like a birthday cake, are luxuries to a family battling illness. Their goal is to create a custom cake for the ill child or their sibling that will provide a temporary escape from worry and create a positive memory during a difficult time. They operate with a volunteer base of administration staff and a group of wonderful Bakers that they call Sugar Angels.
Why are we telling you this?
First of all, they need bakers! All across this country of ours because they never know where the next family will be located. Signing up does not mean you are committed to every cake request they get in your area; it just means that they can contact you to see if you are available. Windsor and Essex County has a rich filling of talented local bakers and cake artists. We all know at least one. I know about a dozen. From cupcakes, to cake pops, to the endless creativity of the local cake sculptors, talented bakers is one thing that our area has a wealth of.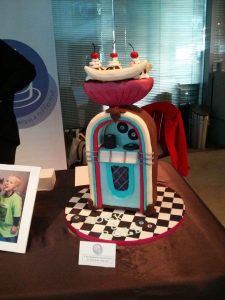 The second part of their need at this point is funding. They are a registered charity that can give tax receipts for your donation. They require funds for insurance and operating costs. All their staff are volunteers and all money goes towards making a smile happen across Canada. (Maybe a local baker might want to donate part of their sales at some upcoming events to lend a hand? Auction off an amazing cake and onate the funds? Maybe a local crocheter might be willing to crochet a bunch of small, plush cupcakes and donate the funds from selling them? You don't have to be able to bake to be of help.)
Thank you for reading, and please share this post with the cake crafters in your life, both near and far. There is both a Canada based and US based Icing Smiles organization. You can get more information and apply to become a sugar angel here – http://www.icingsmiles.ca/en/create-smile