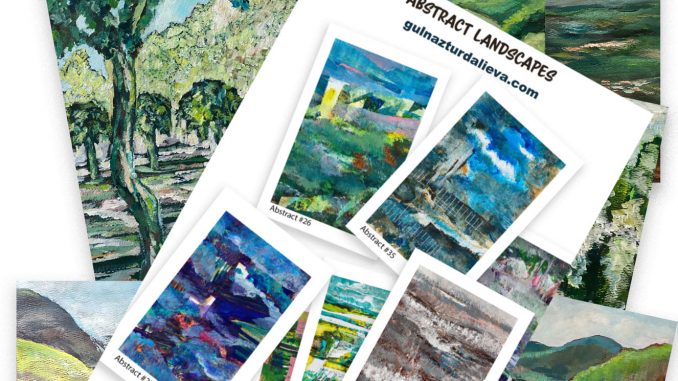 Gulnaz Turdalieva is making cards of her original art available for pre-order.  Here's what the artist has to say:
"A few years ago I ordered some greeting cards from a printing company and loved the quality.  Now, I would like to print some greeting cards of my abstract landscapes and landscape moments series."
You can pre order some of these cards (with free delivery to you).
The price on this pre order for 1 card $7,
4 for $20
8 cards for $40-  plus a surprise mini card with your order  🙂
After the successful launch of the Landscape Moments and Abstract Landscapes, I am planning to add the fine art prints with a local printing company.
Contact me for more information on that.
I will also be offering canvas prints and fine art Giclée prints (free delivery).
Sizes Available:   8″x10″, 11″x14″, 16″x20″
Message Gulnaz ( GulnazT
@
gmail.com), if interested.
Thanks!