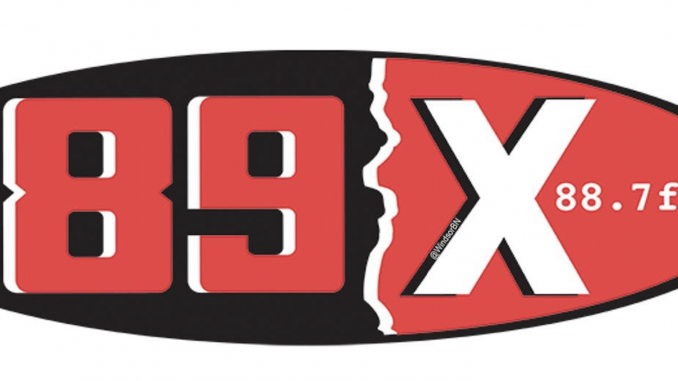 Radio station 89X to change format Thursday after 30 years
After three decades playing of modern and alternative music, Canadian radio station 89X (CIMX-FM) is changing formats.
The Windsor-based, Bell Media-owned station announced the format change on its website, saying that "a very new and VERY different sound" would be coming to 88.7 FM starting Thursday at noon.
The Bell Media Statement
"From the Cutting Edge to New Rock 89X, it's been one hell of a ride over the past thirty years. If you've ever listened, called the X-Lines for a request, won a contest, or partied with us at a Birthday Bash – THANK YOU. 89X was a unique station and we have some great memories.
Thirty years is a long time though and it's time for a change. Soon there will be a very new and VERY different sound on 88.7FM and to be honest if you're a New Rock fan you're probably not going to like it.
When you're looking for your New Rock fix you can always check out Rock Nation on the iHeartRadio Canada app, and if you want to find out what's next for 88.7FM, listen Thursday, November 19th at noon."
After 89X folded, 98.7 abruptly changed it's format to alternative rock format.  Change your station pre-sets. Detroit radio listeners upset about CIMX-FM's (88.7) switchover to country music can find some comfort a little bit further down the radio dial.  WDZH-FM (98.7), which had been calling itself "The Breeze" and playing an easy listening format — and, for the holidays, all Christmas music — switched to ALT 98.7 at noon on Thursday, playing songs by the Killers, Fall Out Boy, Nirvana and more.
Other station Changes
CIDR-FM (93.9) also flipped formats on Thursday, going from adult alternative to Top 40 music.
Source: https://www.detroitnews.com/story/entertainment/music/2020/11/18/radio-station-89-x-change-format-thursday-after-30-years/3766154001/
https://www.iheartradio.ca/89x
https://www.detroitnews.com/story/entertainment/2020/11/19/after-89-x-folds-98-7-abruptly-switches-alternative-rock-format/6341453002/