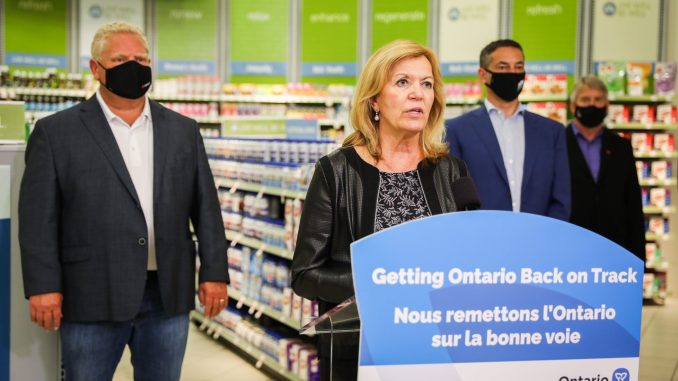 As part of its fall preparedness plan, Keeping Ontarians Safe: Preparing for Future Waves of COVID-19, the Ontario government is partnering with pharmacies to expand access to COVID-19 testing to track, trace and isolate cases.
Starting Friday, September 25, 2020, the pharmacy locations listed on the Ontario.ca website, will be offering free testing by appointment only to individuals with no symptoms of COVID-19. More pharmacy locations will make testing available in the coming weeks.
Individuals must follow all public health measures when going for a test, including wearing a mask, practising physical distancing, and frequent handwashing. If you are feeling ill on the date of your appointment, please stay home and re-schedule your test.
At this time, none of the pharmacies in Windsor-Essex or Chatham-Kent are on the list.
Before getting tested, visit Ontario's website to find out how to make an appointment at your local pharmacy. Details about the additional pharmacies will become available on the website as they begin to open for testing in the coming weeks.
Source:  Newsroom Ontario (dot) ca